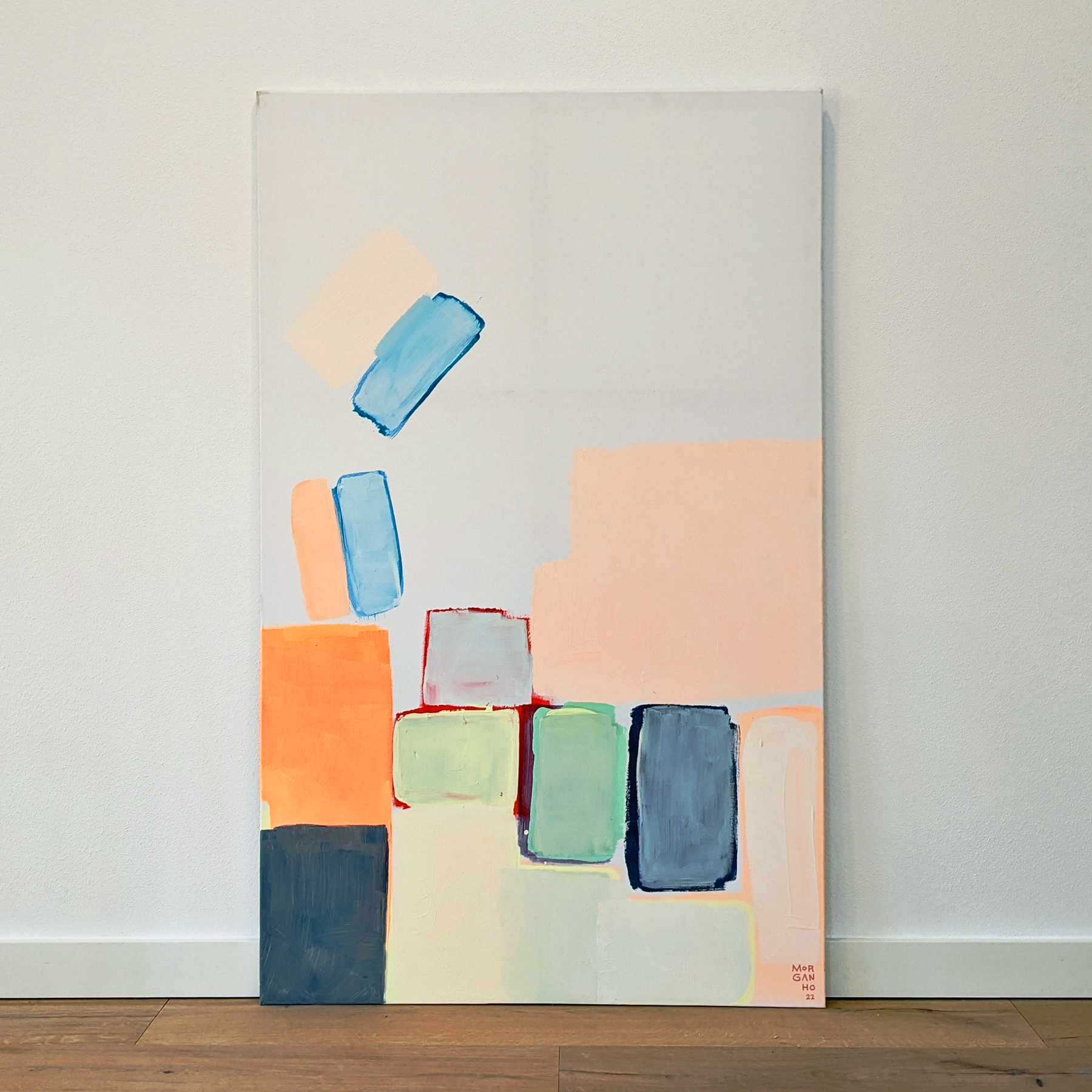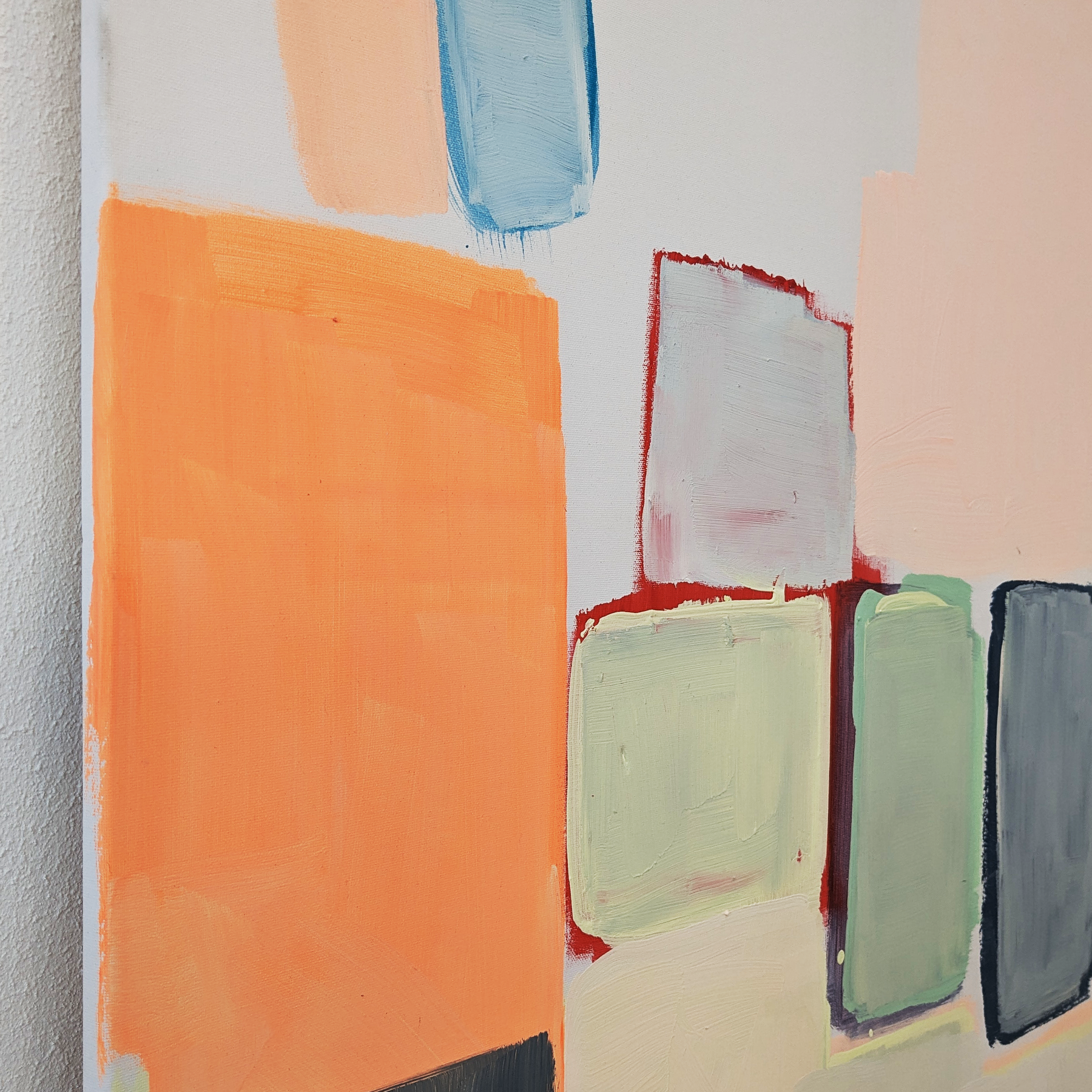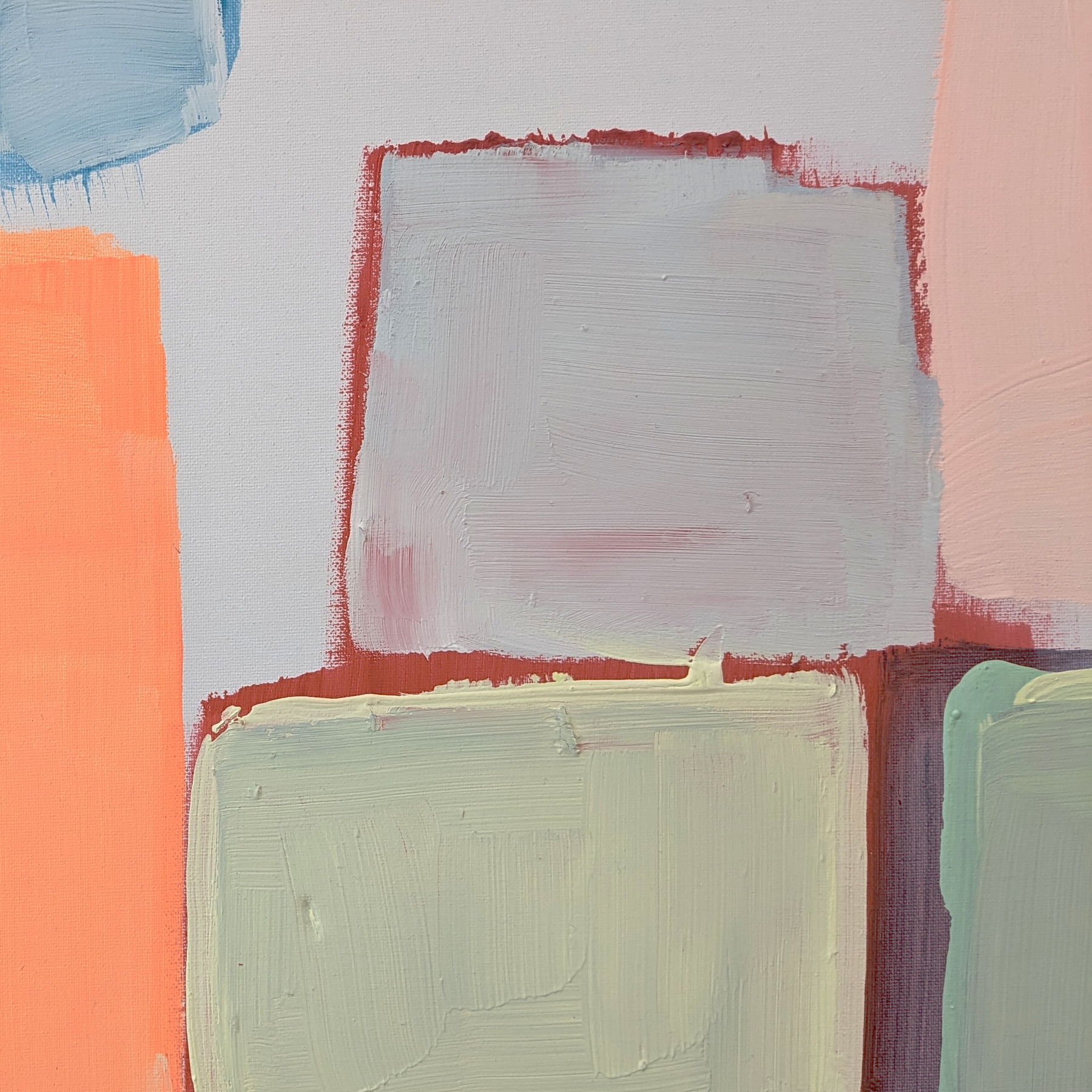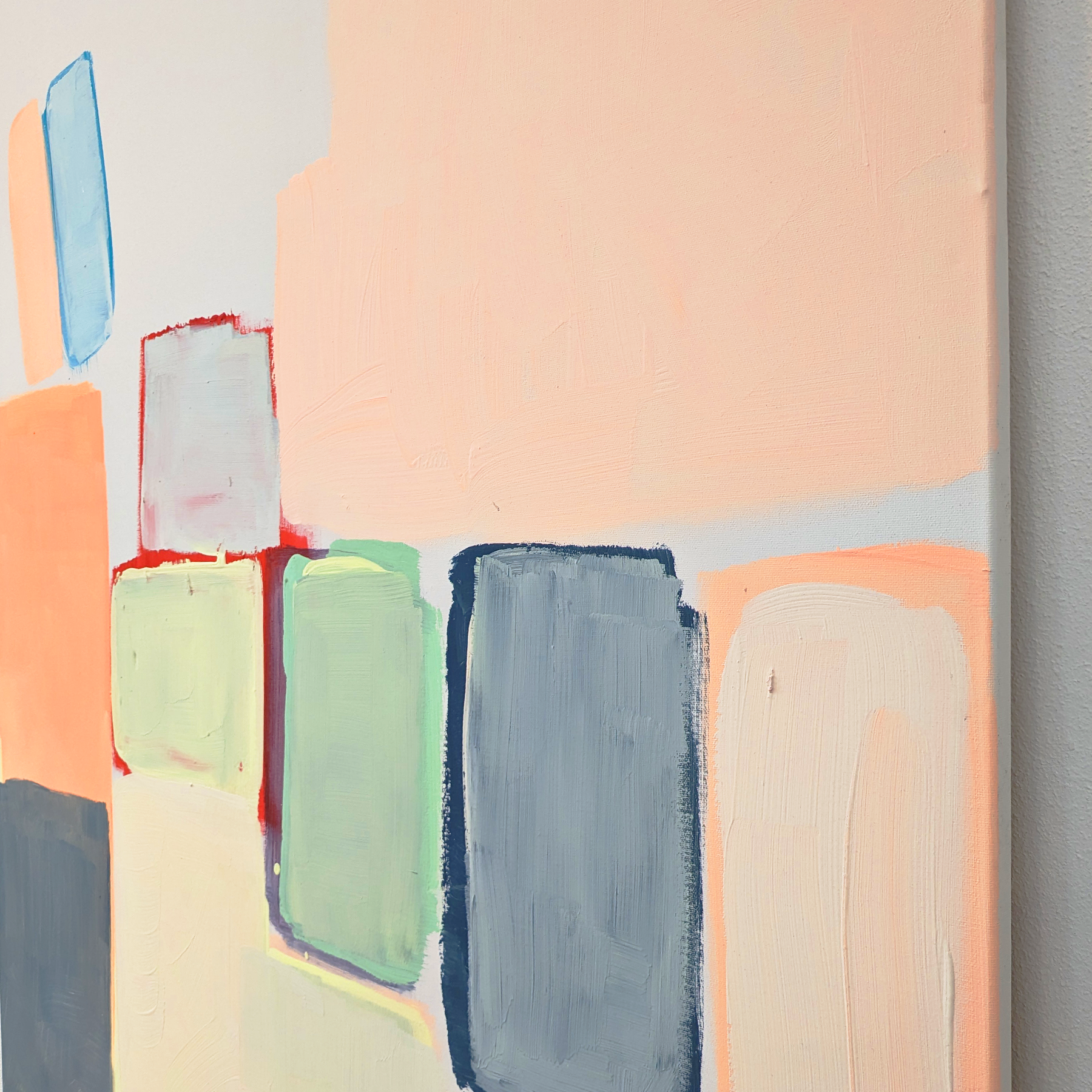 "Cube one"
"Cube one" Painting, acrylic on canvas, 2022, signed by the artist
Unique
Size: 100 x 160 cm
Shipping: 7-10 business days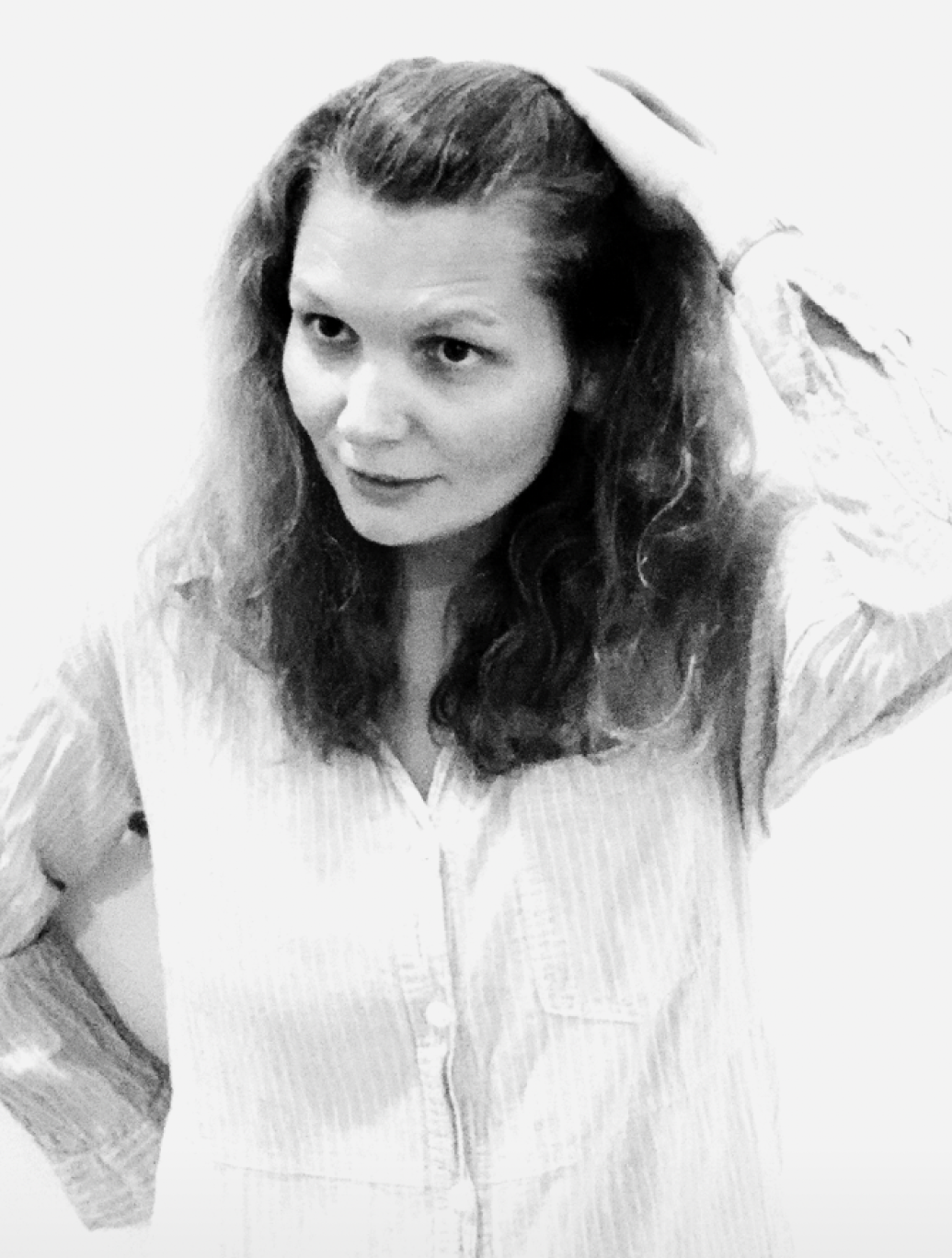 Julia Morganho
Julia Morganho is a German artist from Hamburg. She studied industrial design at the University of Fine Arts Hamburg and obtained a Diploma of Arts in Design with a focus on trends and identity at Zurich University of the Arts. After working as a designer in Zurich and Cologne, she returned to Hamburg and now works as a free artist.
Morganho's minimalist abstract paintings on canvas showcase her fascination with colors and shapes.