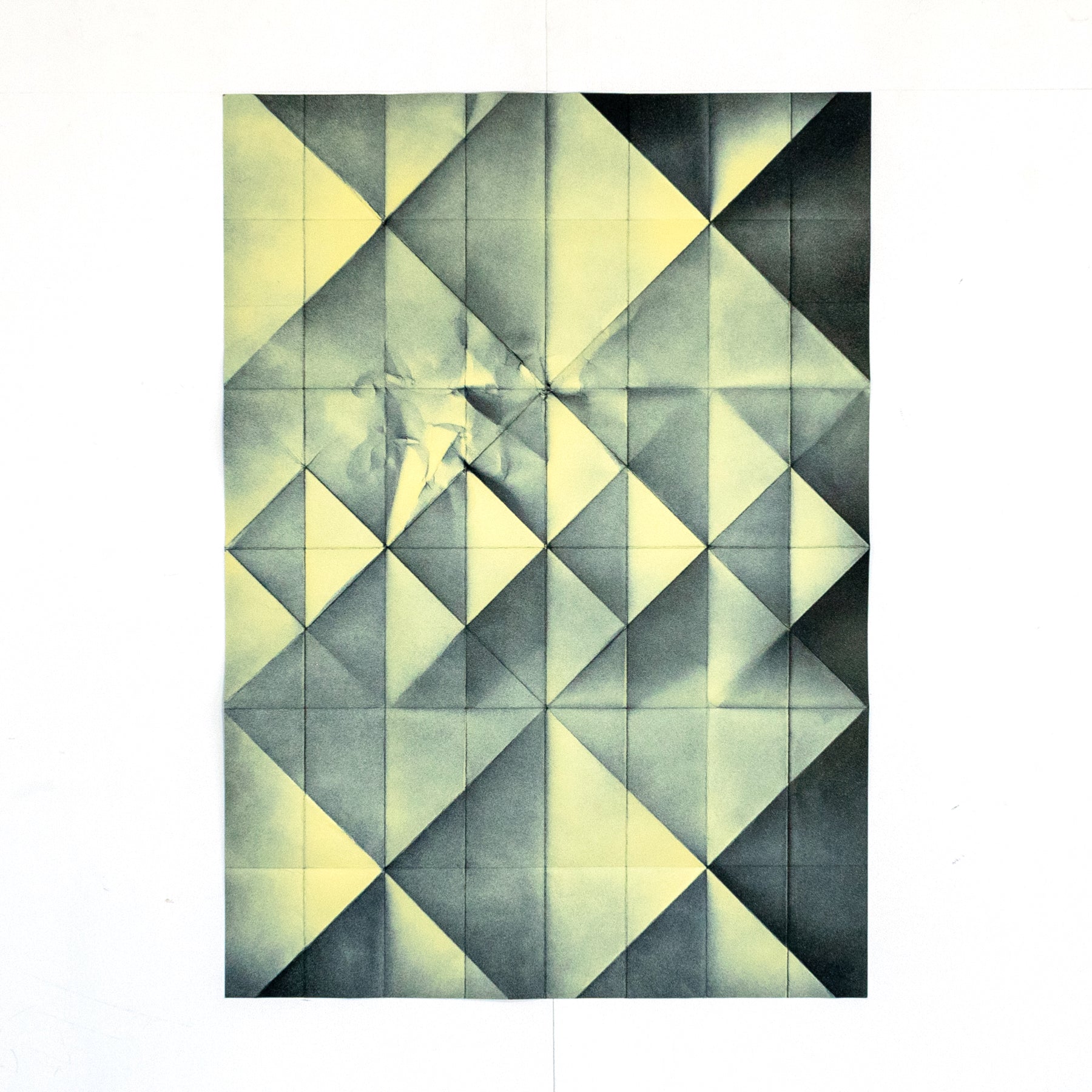 "Paper light 7"
"

Paper light 7

"

Acrylic spray-paint on Acid free paper, 2021
Unique
Size: 70 x 50 cm
Shipping
: 10 business days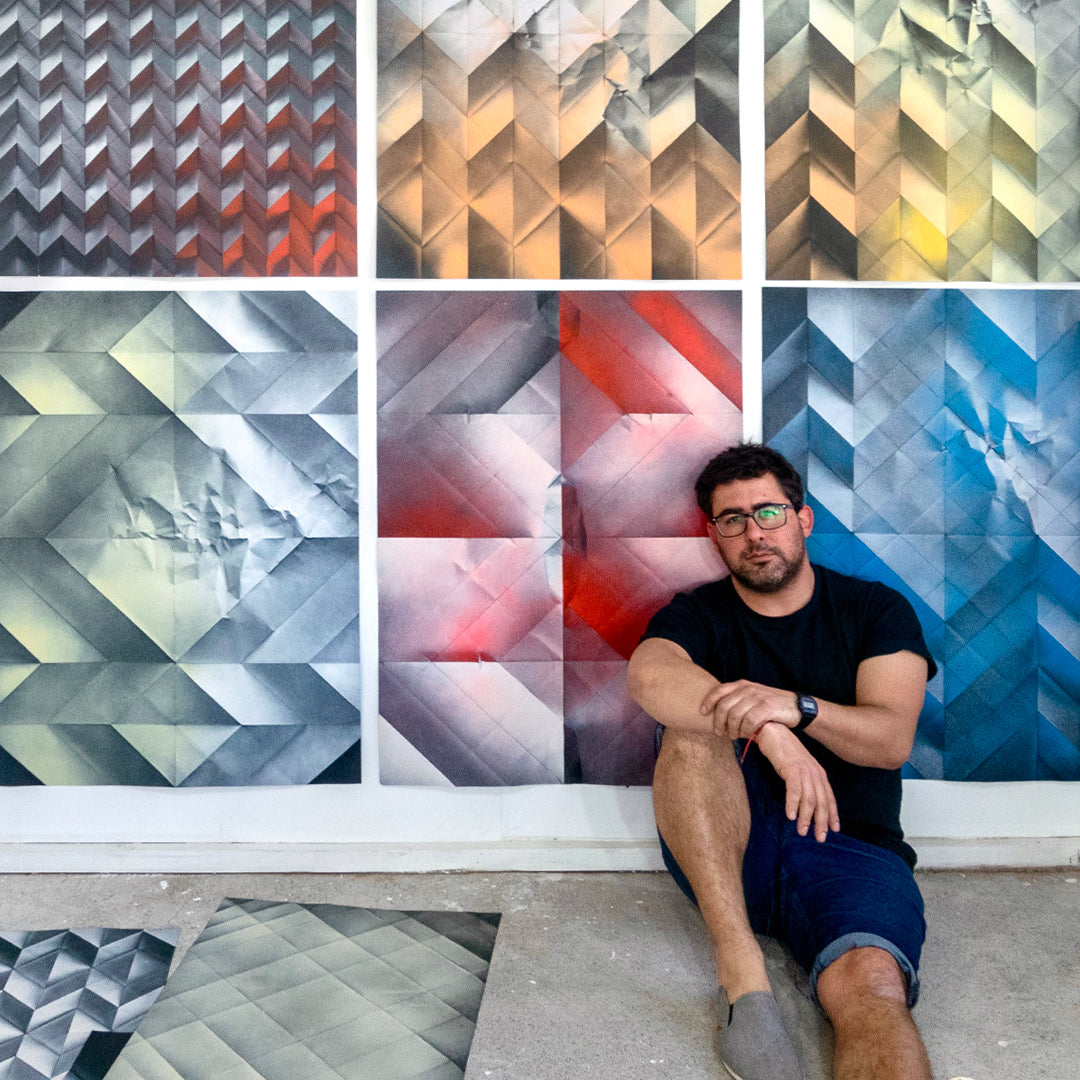 Tola Navarro
Tola Navarro, born in 1984 in Caracas, Venezuela, is the grandson of a sculptor and the son of a Chilean poet. He has a degree in Architecture with a minor in Art History from the Universidad del Desarrollo.
Inspired by the manipulation of paper to create three dimensional forms, Tola's work captures shapes the history of the paper, like a fossil or a photograph, creating a geometric yet organic record of its past form. The abstract lines and shapes create a variety of visual paths for the eye to follow, so each viewer can make their own way through the composition.