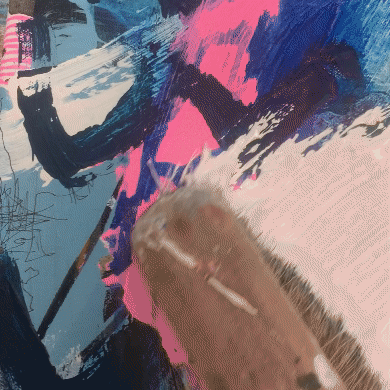 Martina Furk
Painting is an important part of me since my childhood. In my family there were several talented painters, which were the main reason for me to start with art. However, there were some detours until I could do what I always wanted: paint.
Free and experimental describes the working method of Martina Furk, visual artist from Germany, which is expressed in large format as well as small series of work. In over 30 years of creative time, she turned more and more to abstract and free painting to be able to express feelings and colors intuitively and without the intention of wanting to represent something.
Unusual painting tools give rise to interesting textures and color applications that combine with elements of street art such as writing, symbols and statements to create an expressive and lively style that combines chaos and order, create and destroy. Elements reminiscent of childlike drawings set accents and become the focal point in the works.