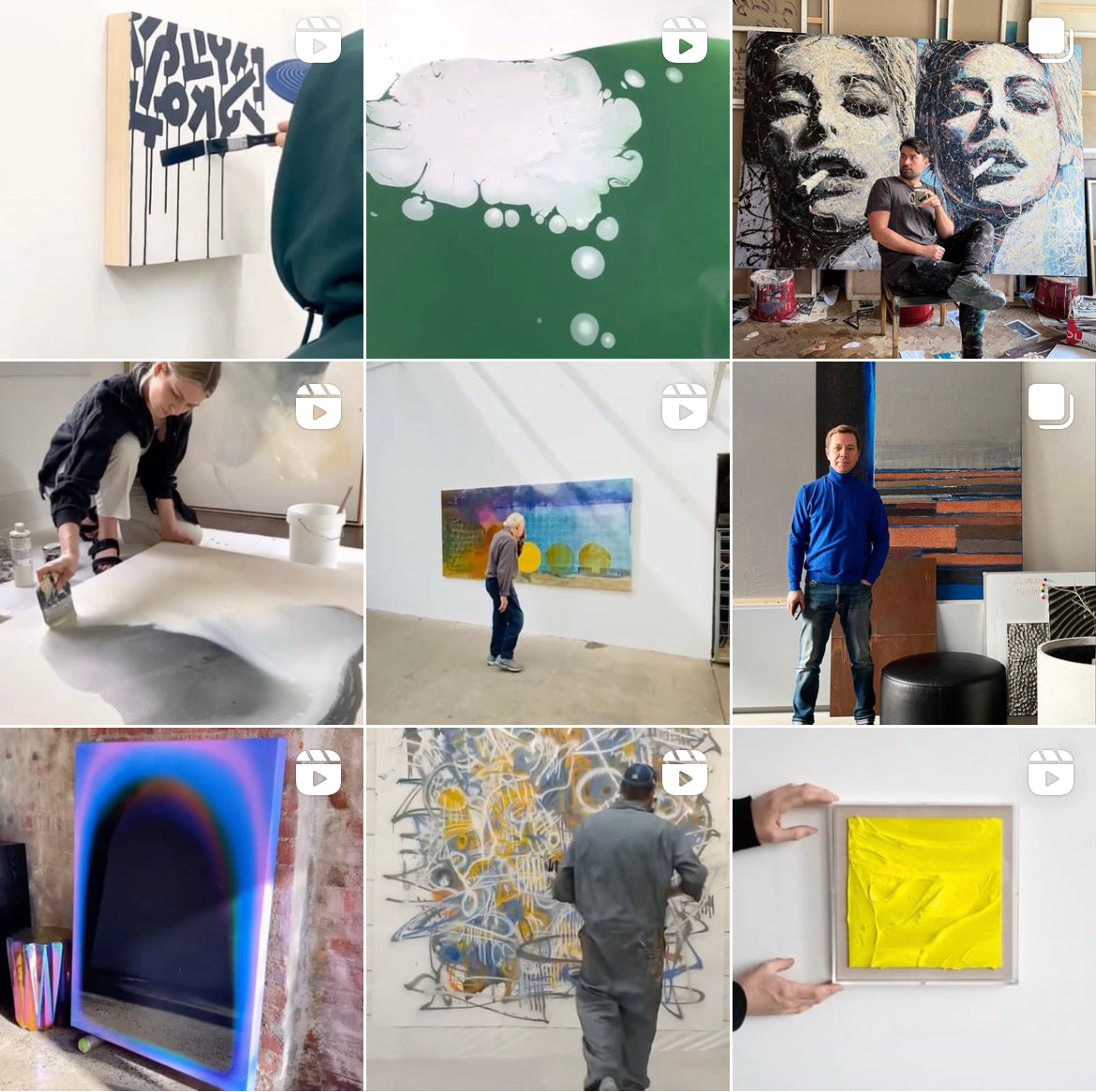 Collaboration
We promote, advise and sell your art.
Promotion:
We offer several campaigns with which you can reach more than 670k art fans through our curated Instagram channels @new_and_abstract, @alexanderjackert and @studioviews_daily. In combination with the ART RADAR blog, you can sustainably increase your reach and draw attention to current events such as exhibitions.

Coaching:
In addition to our guide "Selling art with Instagram" we offer individual coaching. We teach you what you need to consider when developing your artist career and how to become even more successful in the art business with Instagram.

Gallery Collaborations:
We are always looking for new artists whose work we can showcase and sell through our online gallery and Instagram shop by New & Abstract.

Write us a message and tell us your Instagram account next to your cooperation request. We will get back to you as soon as possible.