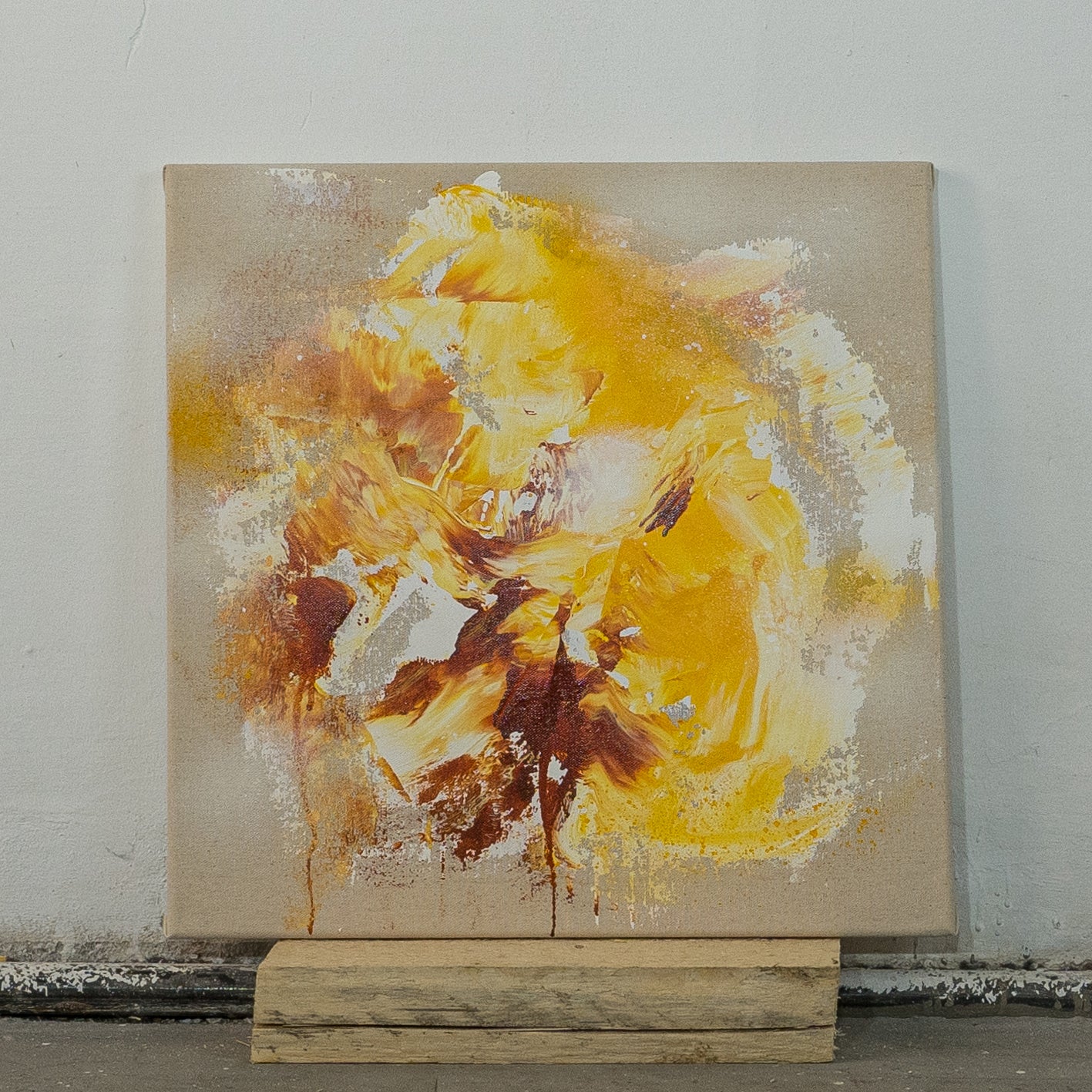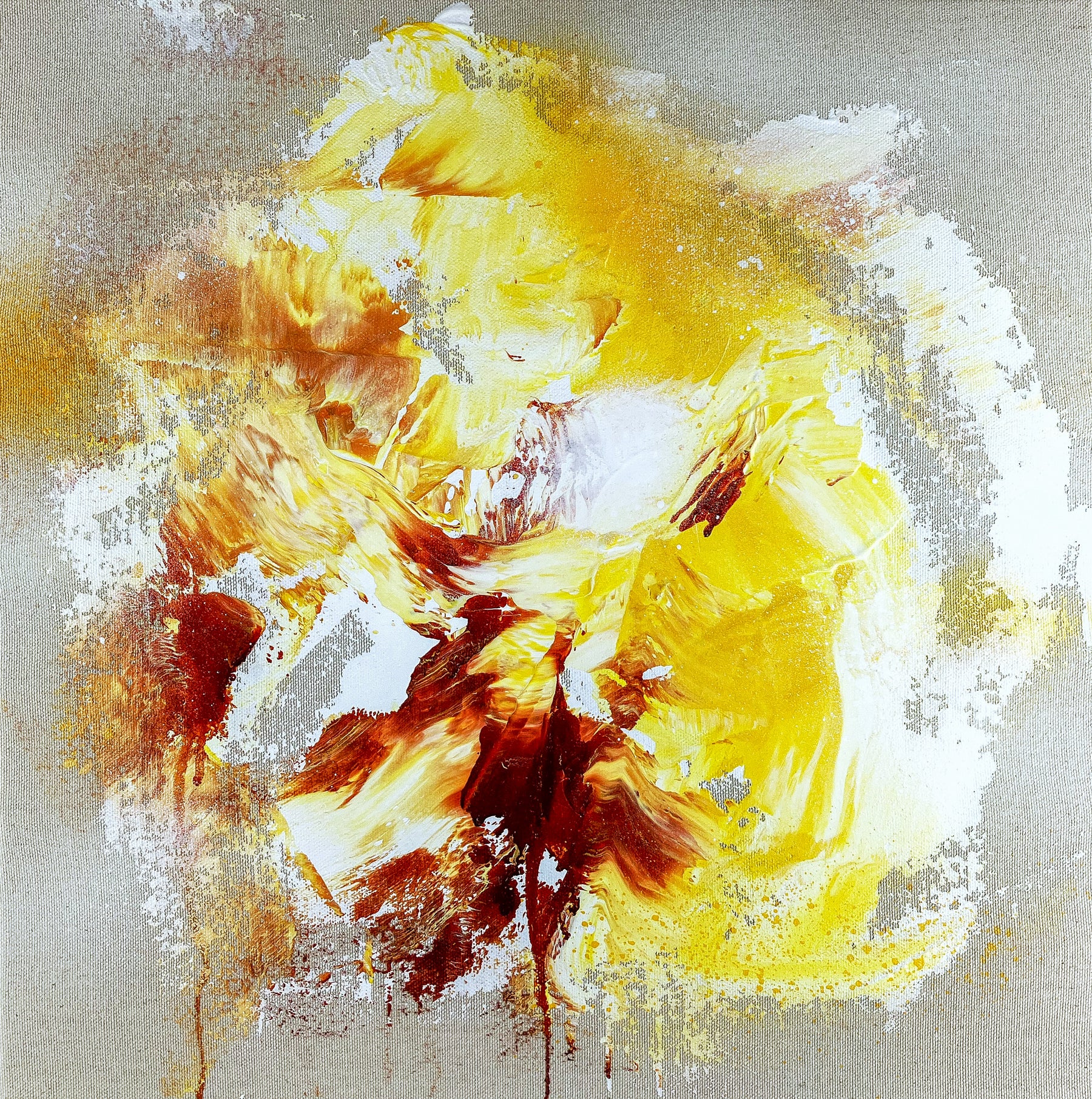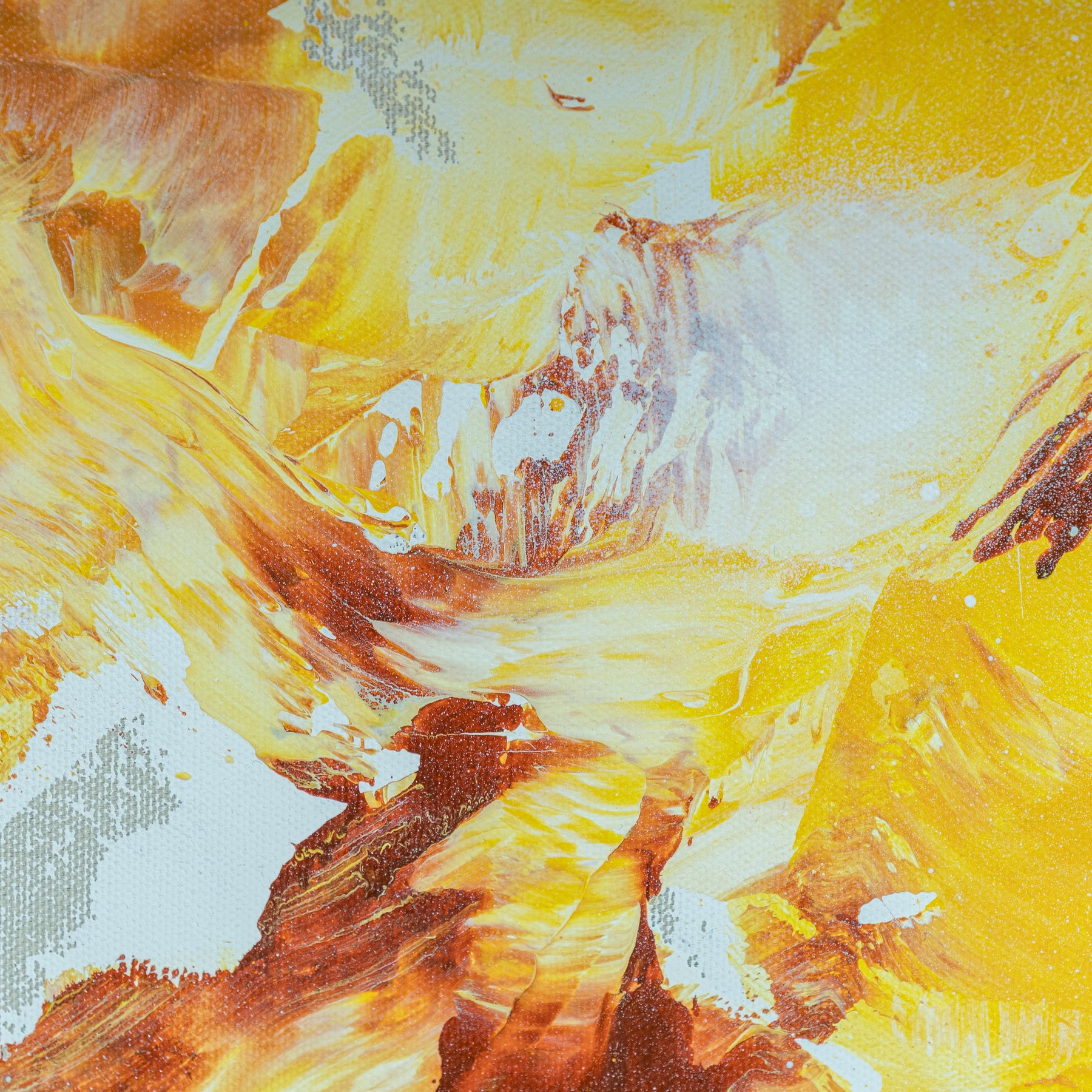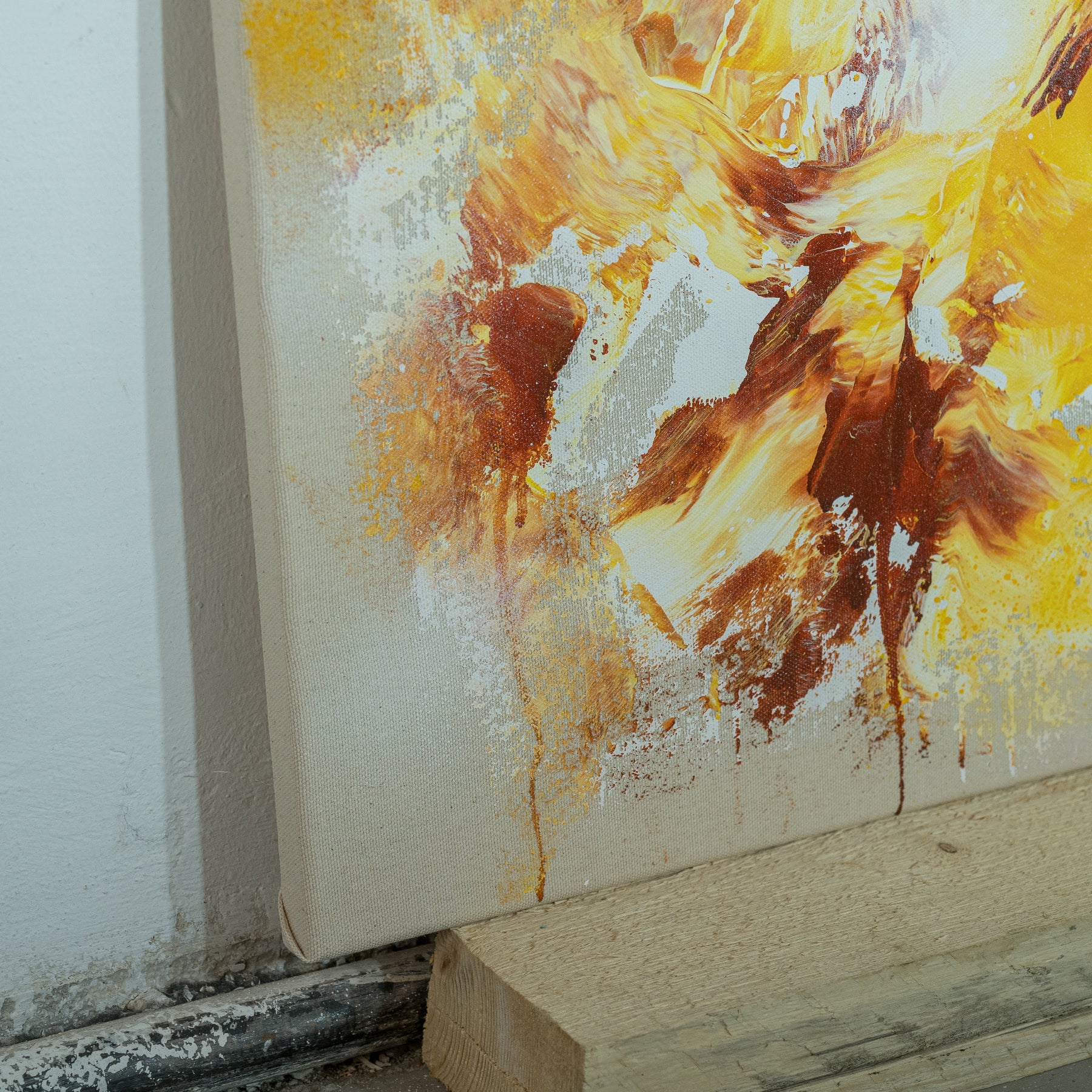 "PURE MIND"
"PURE MIND" Painting, acrylics on raw cotton canvas, details with oil pastels and varnish, 2023, signed by the artist
Unique
Size: 40 x 40 cm
Shipping: 7-10 business days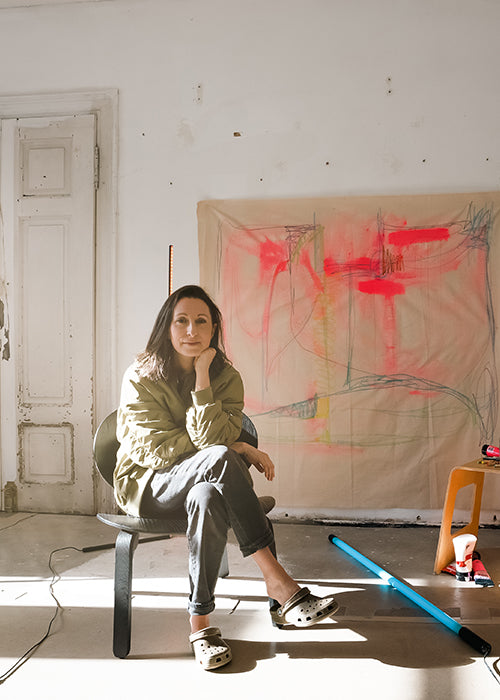 Julia Wiesmann
Julia Wiesmann is an emerging painter from Marktheidenfeld working in Bayreuth Germany. In search of self-expression and self-inquiry Julia began to paint. Since late 2021 she creates self-taught abstract works. Works that inspire debate and questioning. Which are alive and at the same time express deep silence.
The young talent artist works with unprimed raw cotton canvas, the natural fabric should remain visible. Layer by layer she brings movement into the colors and forms fine structures and new color nuances to create chaos and order at the same time. Color accents and depths she sets as a finish with oil pastels or acrylic spray.