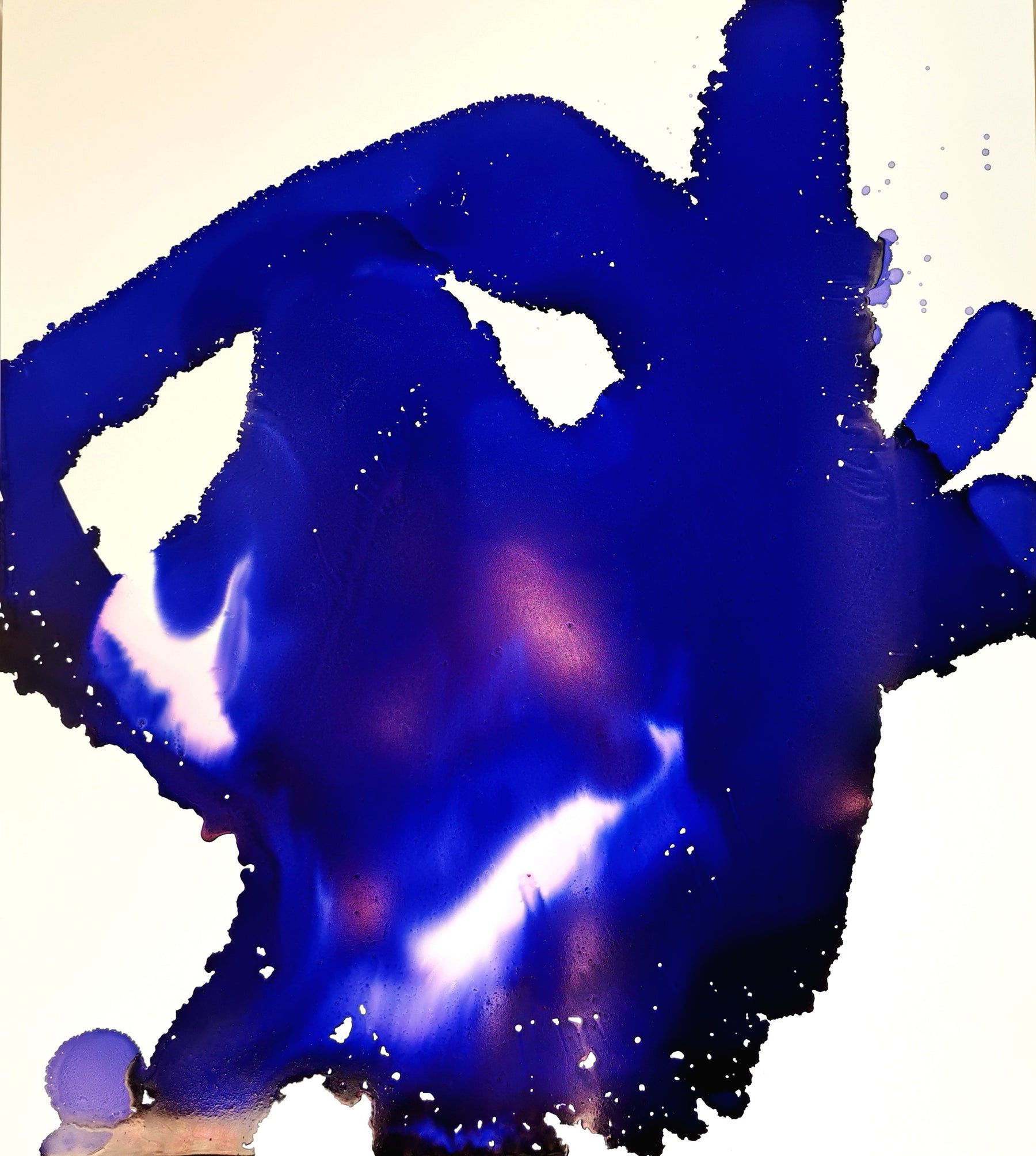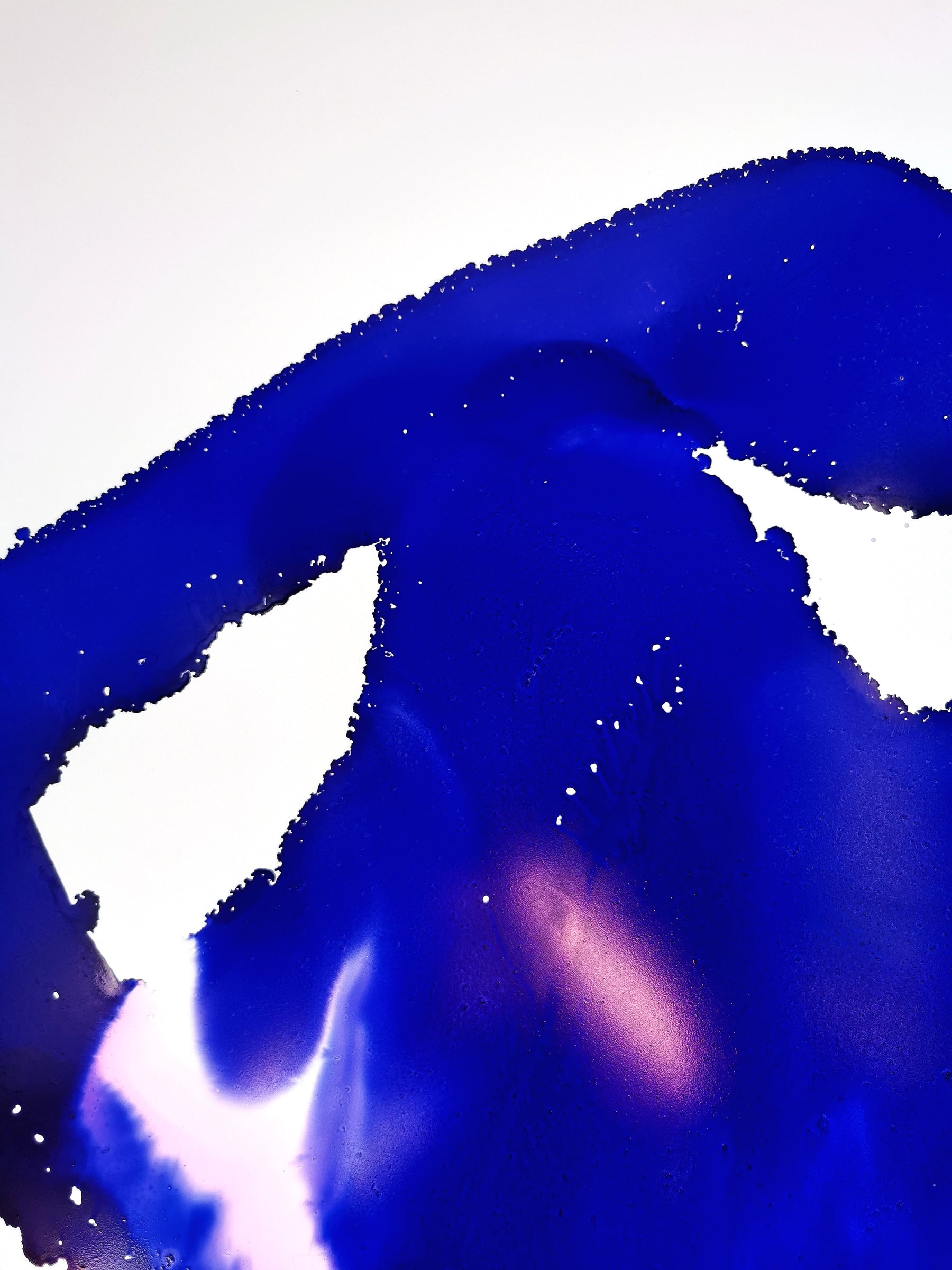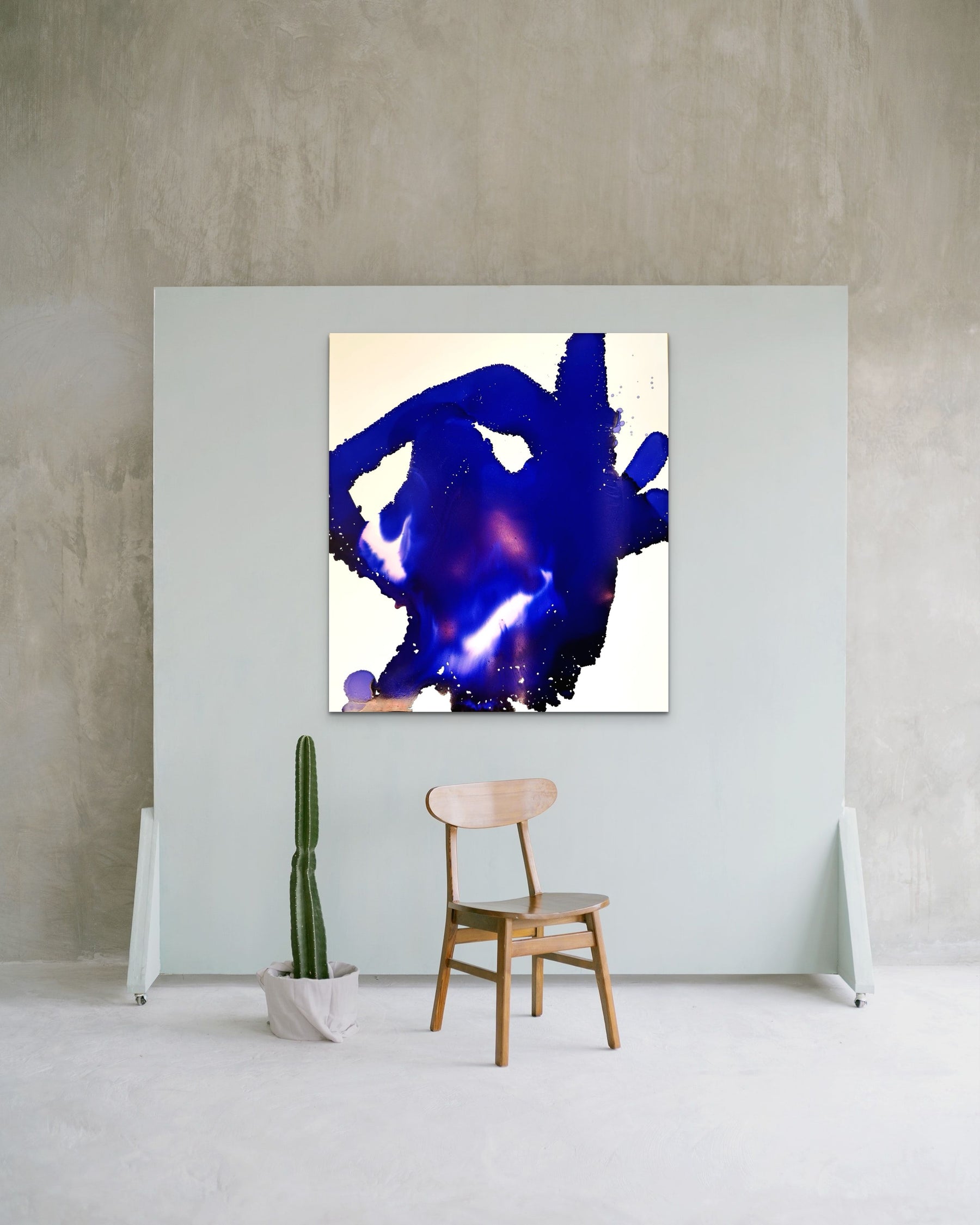 KLARHEIT
"KLARHEIT"
Painting, acrylic
 and ink on plate,
s, 2023, signed by the artist
Unique
Size: 100 x 90 cm
Shipping: 7-10 business days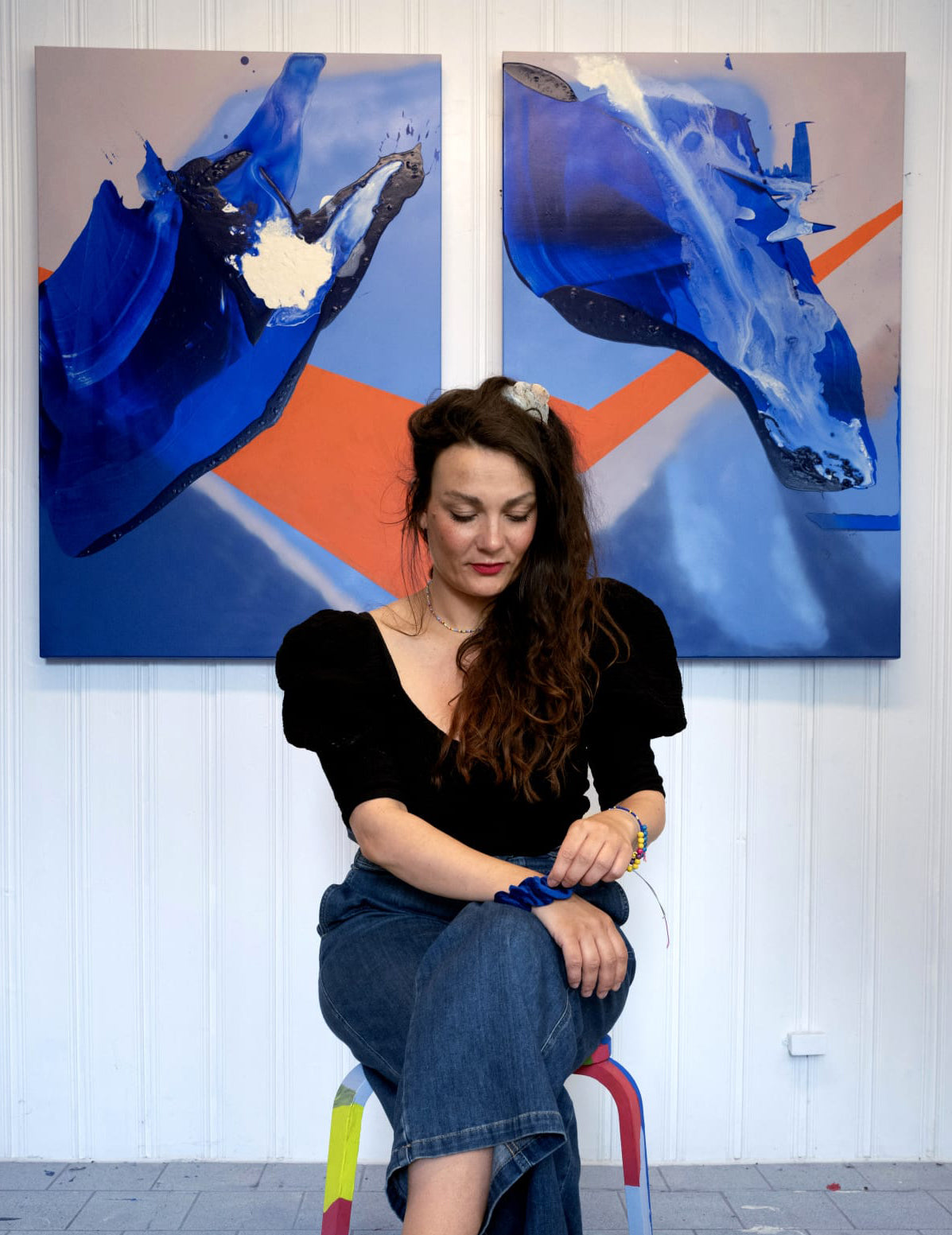 Stefanie Adis
Stefanie Adis' art is intuitive and discursive, combining structure and chaos. This dualistic approach runs through her entire work and also explains the importance of the color blue for Adis. Nothing in the world is one-dimensional and everything starts with the simultaneity of things.